Falcon
SILVER (GOLD) PROSPECT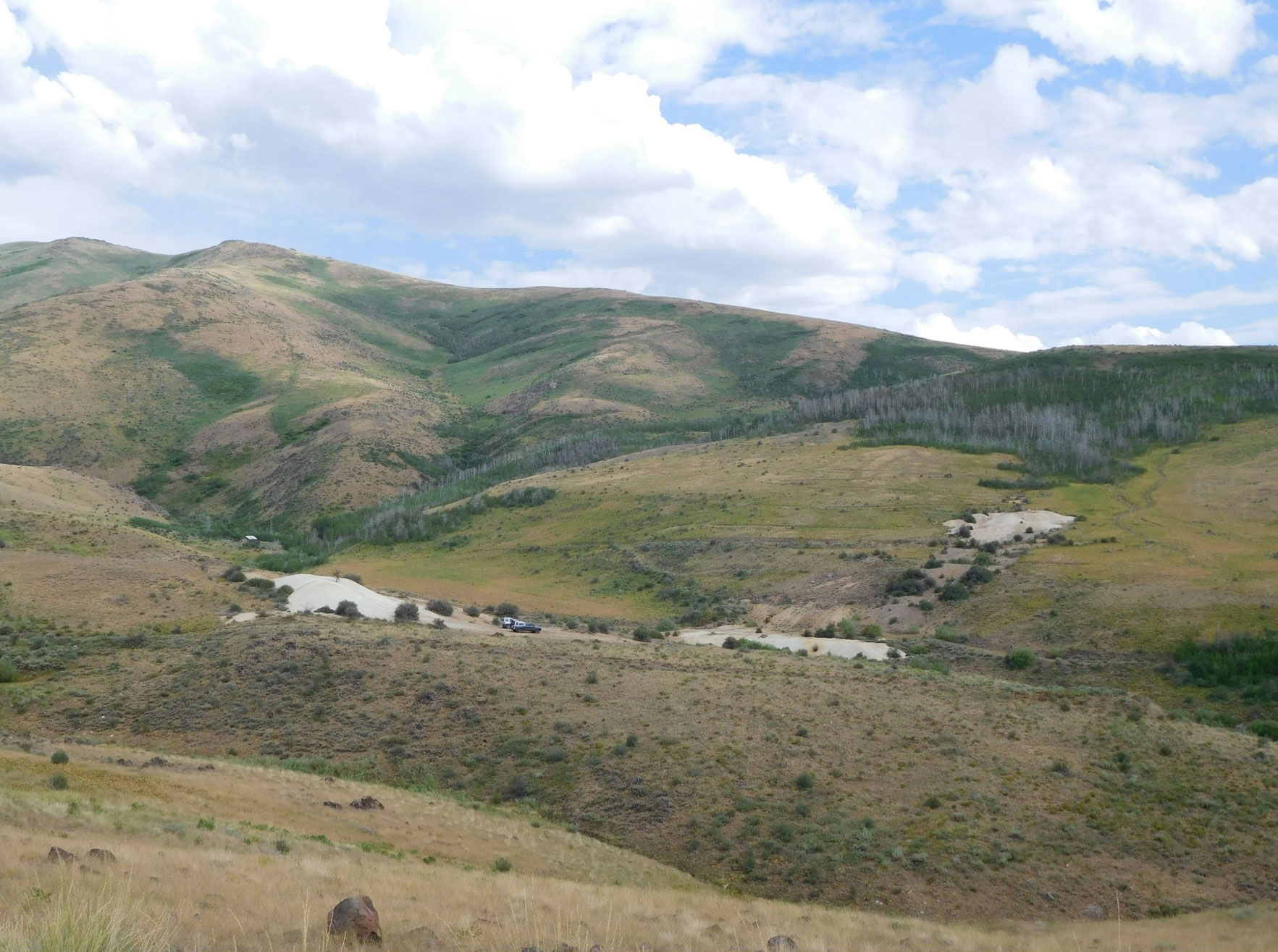 The Falcon Mine was reportedly active in the late 1800's to the early 1900's with assays as high as 100 opt Ag reported, though the total silver production from the operation is unknown (McQuiston, F. W. and R. S. Shoemaker, 1978 – Report on the Falcon Silver Mine Elko County, Nevada)
The historic production was focused on steep, approximately N-S quartz veins, in the upper volcanic sequence, similar to those observed at the Rock Creek and Divide Mine prospects.
The Falcon Mine property was acquired in 2022, significantly expanding upon the land position established by the Rock Creek and Divide Mine properties.
The Falcon property occurs in the southwest portion of an Eocene-aged caldera complex, hosted in a sequence of Devonian sedimentary rocks overlain by andesitic, dacitic, and rhyolitic volcanic rocks of the Tuscarora volcanic field (Roney Long, 2000 – The Falcon Mine Project).
A number of historic reports were acquired with the property, including sample assays taken from within the Falcon mine:
A 1979 sample report by Ag Au Exploration describes an in-depth continuous chip and channel sample program within the historic workings of the Falcon mine; the results include twenty-four of the thirty-three samples measuring greater than 1 opt Ag, fifteen samples greater than 5 opt Ag, and six samples greater than 25 opt Ag.
A 30 pound sample of "typical" Falcon vein material was reportedly submitted for metallurgical testing in 1965, which assayed 0.01 opt Au and 47.45 opt Ag; a series of twenty flotation tests indicated "excellent gold and silver recoveries …"  (McQuiston, F. W. and R. S. Shoemaker, 1978 – Report on the Falcon Silver Mine Elko County, Nevada).
A number of the historic assay certificates include only brief descriptions:
One such certificate describes being "taken from stope off of 65 ft. entrance of Falcon" which assayed 6,395.1 opt Ag
Another describes being "found on surface – approx. 200' below Falcon dump" which assayed 4 opt Ag
Another 5 "Falcon" samples with grades as high as 72 opt Ag; also a "Scorpion Dump" sample which assayed 35.9 opt Ag
Another includes a "Falcon Stope-ore" which assayed 88 opt Ag
Another certificate from 1961 describes a "Falcon" sample which assayed 2 opt Ag